The original Yotaphone was released in 2013 as the first smartphone in the world with 2 screens. It had a 4.3-inch 720p primary display and a second always-on 4.3-inch grayscale screen on the back. It was followed by a second generation model that had a larger 5.0-inch 1080p screen on one side and a second 4.7-inch grayscale screen on the other hand.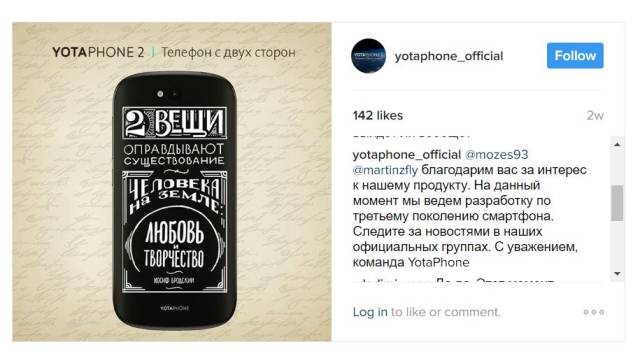 Most folks would have already given up on the device, but a response on the official Instagram page says the Yotaphone 3 is still in development. No details of the upcoming product were revealed but if fans of the brand have to wait this long, we believe it should be worth the wait.
Possible specs we might see on the Yotaphone 3 may include the Snapdragon 821 chipset, a better camera, and a bigger battery. It will also make sense if it launches with Android Nougat. These are all speculations though and the final device might sport something different entirely.