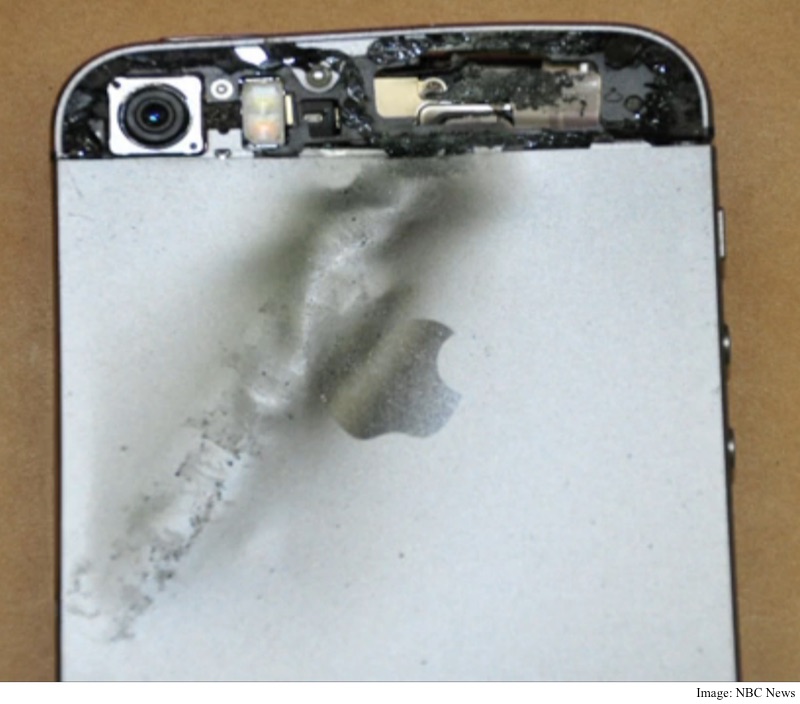 Sometimes it can really pay off to have an iPhone. A University of California student who was reportedly shot at during a robbery walked off the crime scene unharmed as the iPhone 5s in his pocket deflected the bullet.
The incident happened as the boy was approaching the front door of his apartment, located near the University of California, Fresno, the local police said. An unidentified person pulled out a handgun and tried to grab the student's laptop bag.
Struggling to get hold of the bag, the gunman fired at the 24-year-old boy, but the bullet was deflected by the phone in the boy's pocket. "It saved my life," the boy was quoted to say by NBC News referring to his iPhone 5s handset.
The pictures at the crime scene show the path of the bullet which was shot at the boy. It is worth pointing out that the iPhone also had a protective case, which must have bolstered its strength to an extent.
"The jeans were torn open and he showed me his iPhone and I saw the bullet was really clear on it. So it saved his life," said the victim's roommate, Faris Alotaibi.
"The bullet shot and shattered the iPhone. He did not bleed. He was lucky," he added. "I emailed him and he said 'I'm fine, I'm much better now. Everything is ok,'" Faris said of the victim. The display of the iPhone 5s shattered during the incident.
This is not the first time a smartphone has saved someone's life. Last year, a Lumia 520 smartphone saved a police officer's life. Also last year, a Chinese man survived a gun shot after his Samsung Galaxy Mega 6.3 came in the way.